September is winding down and all the shows and events for October are just round the corner! Lounge 464 by Gaise Baba is holding on Sunday October 3rd in Ikoyi. The 464 community is more than ready for another time out to come together and share.
Each edition of Lounge 464 is unique and seeks to further the gospel of Jesus. Some of the music genre favoured s by the founder, Gaise Baba are Afrobeats, Afrogospel, African Praise and Soul. However, the eclectic performances are as varied as those that take to the stage. It's certain that what you'll find will be diverse, but also inspirational and wholesome.
The 464 is no mystery and when you flip to Psalm 46:4 you find your answer. There is a river whose streams shall make glad the city of God,
The holy place of the [c]tabernacle of the Most High. (NKJV). This community of light bearers is on a mission to share the truth of the message of Christ in ambient surroundings in the Ikoyi suburbs of Lagos.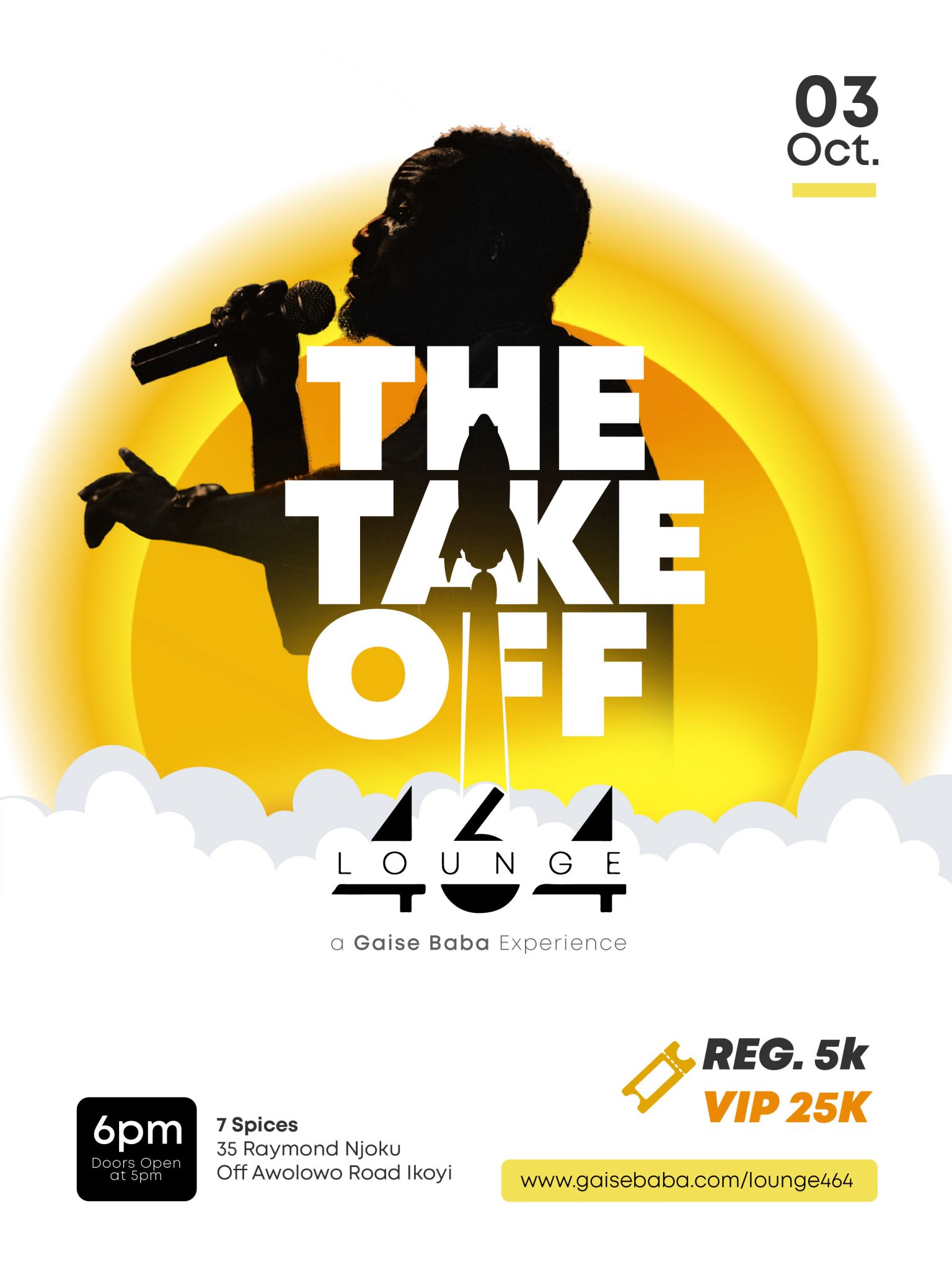 The Lounge 464 community is open and eager to receive more members and is open to all lovers of music, creatives, bankers, lawyers and anyone ready to carry the kingdom message everywhere they go.
The theme for October 3rd is The Take Off and in order for you to find out what exactly this means get your ticket and tell a friend, to tell a friend! Tickets are in regular and VIP denominations. The link to tickets can be found on www.gaisbaba/lounge464